Do you know most of us (almost every stoner) smoke hybrid strains?
Well, no doubt, there have been pure Indica and Sativa strains in the market.
But, a long history and revolution in cannabis genetics to achieve a perfect weed have made many hybrid marijuana strains exist in the weed world today.
Therefore, now, we are living around mostly hybrid cannabis strains.
Hybrid strains are nothing but a mix of Indica and Sativa genetics to produce various effects and flavors at different degrees of dominance.
Also, hybrid strains are the best because you get the best out of both worlds (Indica and Sativa).
Now, if you'll ask me what the best hybrid strain in the world is, then I'll name my favorite one – Sour Diesel.
However, you might have a different taste and tolerance for THC; therefore, I'll take you through the 22 best hybrid strains of this year to pick your favorite one right now:
22 Best Cannabis Hybrid Strains Of 2022
Go ahead and pick from what stoners are smoking mainly this year: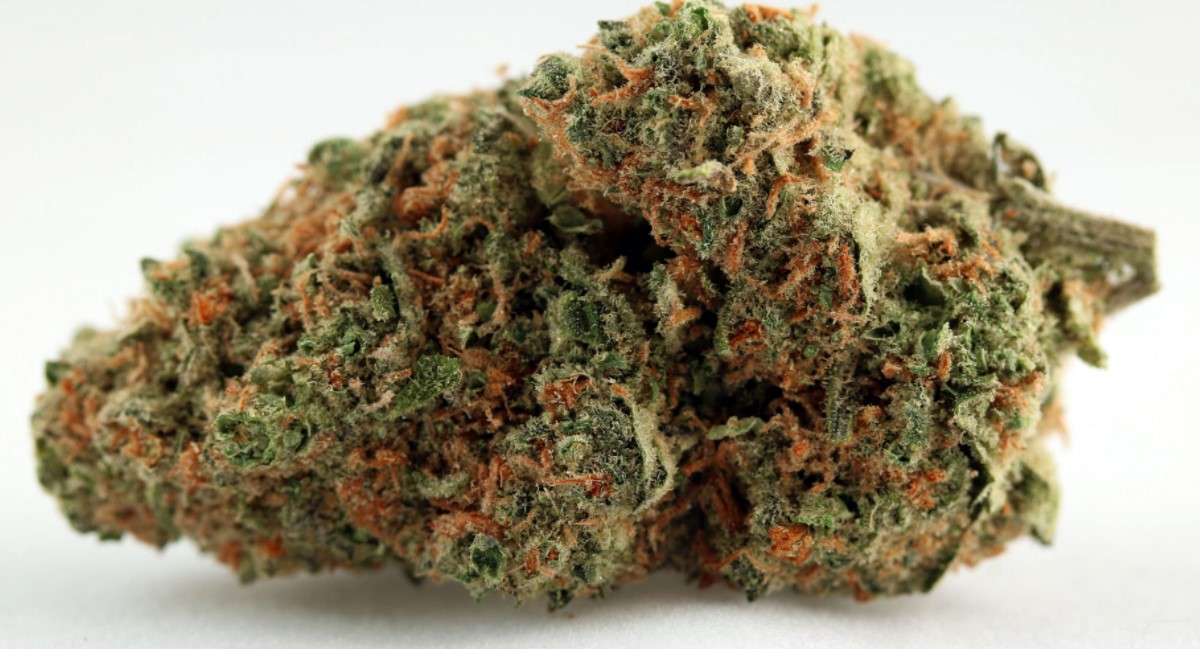 THC: 17%
Flavor: Skunk, earthy, and sour
Effects: Relaxing, sedation, and uplifting
What better will be to start your day with Skunk #1.
This relaxing and uplifting strain will kick you to stay motivated and uplifted all day, whether at the office or home, chilling for a while with your homies.
The relaxing sedation will also lead you to relieve stress, anxiety, and fatigue.
Of course, as per the name, you might have guessed you will get a deep sense of skunk when you bong this hybrid weed.
However, you will also feel the sour and earthy undertones making overall a wholesome experience.
Further, due to its moderate THC levels, even beginner stoners can also get this hybrid in their stash and enjoy it without fear of getting glued to their couch.
Initially, the strain's history takes back to the 1970s when the Sacred Seed Co. originally bred it, and since then, it remains one of the favorite hybrid strains among stoners.
Click Here And Buy Skunk #1 Strain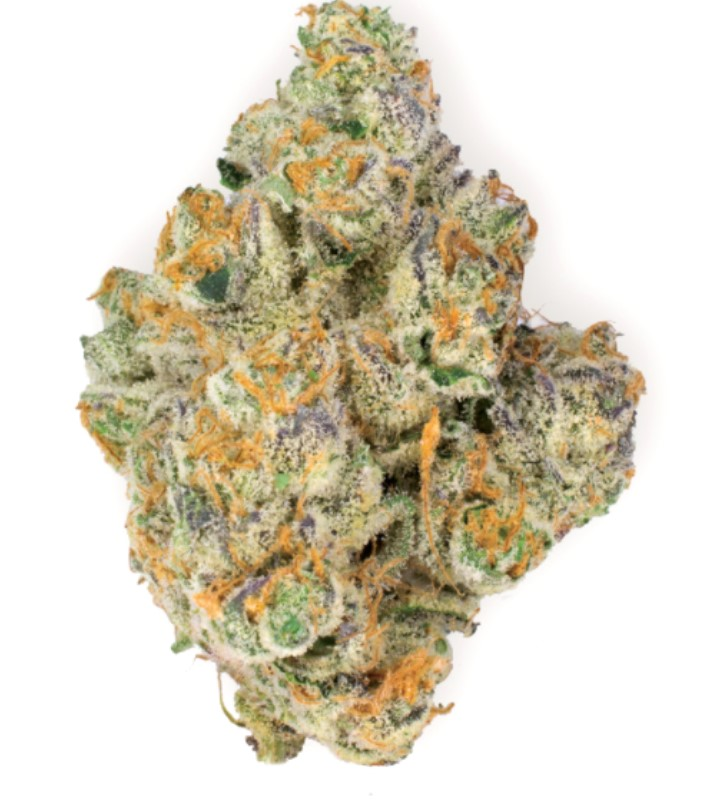 THC: 22% to 26%
Flavor: Sweet, Grape, berry
Effects: Happy, relaxed, and calming
Whether you need a break from a tiring day or need to get yourself in a deeply relaxing state, get a bowl of Wedding Pie, bong it and feel the ultimate potency to get into a dreamland of pleasure.
The THC percentage in this beauty lies above 22%, and therefore, as you puff, you get an instant punch of psychoactive effects.
Therefore, beginners might want to handle this lady with patience and smaller doses.
Physical relaxation follows later the high cerebral, making you cut off all the stress on your body and get into a relaxed zone.
Above that, cherish your taste buds with the sweet aroma with berry and lemony hints on every whiff of Wedding Pie.
What else do you need when you've got everything perfect with this one of the best strains.
Click Here And Buy Wedding Pie Strain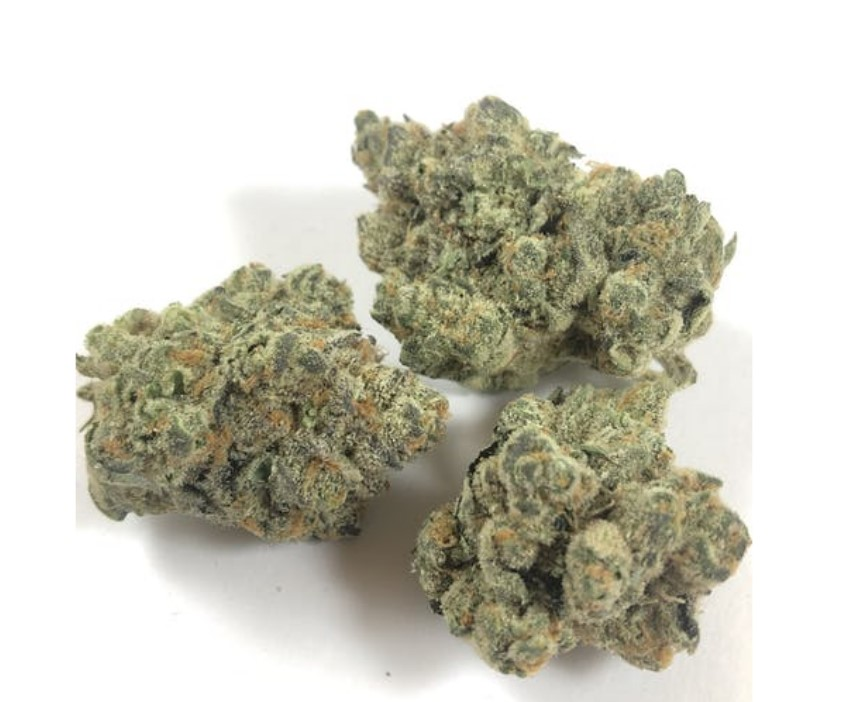 THC: Around 25%
Flavor: Tangy, earthy
Effects: Euphoric high, relaxing
Need a powerful rush of dopamine production?
Smoke a bowl of Wedding Cake!
It is a hybrid marijuana strain that experienced stoners love the most. Thanks to its potent effects and enriched flavor profile.
Up to 25% THC is enough to get you on a roller-coaster ride of euphoric high, making you float into a blissful dreamland.
Afterward, feel a deep sense of relaxation and be free from all the worries that make you sleep better.
However, the medical benefits of this hybrid strain also include relief from chronic pain, insomnia, and appetite loss.
Further, with every puff of Wedding Cake, the classic earthy and tangy flavors tantalize your taste buds making you crave it again and again.
No doubt why Wedding Cake is one of the top hybrid strains and took home the 1st prize for best hybrid flower at the 2018's SoCal High Times Medical Cannabis Cup.
Click Here And Buy Wedding Cake Strain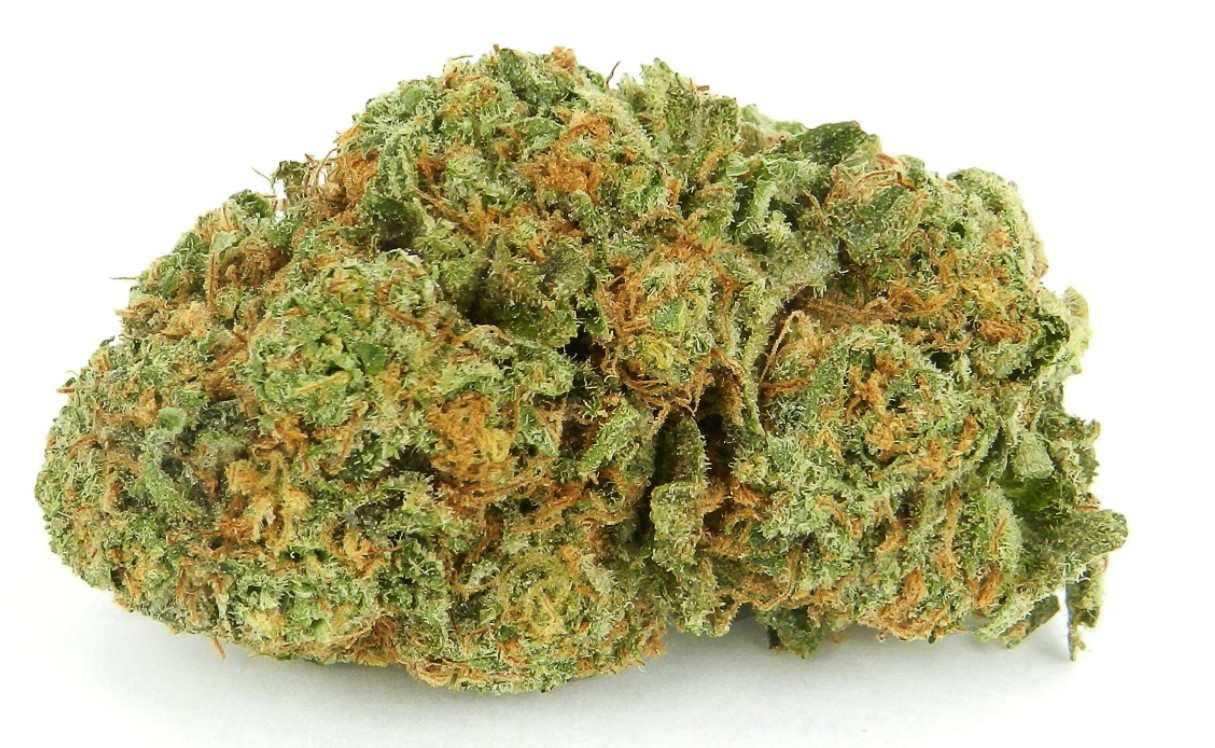 THC: Around 16%
Flavor: Cherry, sweet, skunky
Effects: Creativity, relaxing, social
Cherry Pie is one of the best Indica dominant hybrid strains you will ever puff.
This hybrid strain is bliss, especially for Indica strain lovers, because you get 80% dominance of Indica in this hybrid.
Therefore, expect a similar high to mostly Indica strains in the market.
The physical high with mood-boosting euphoria of this weed leads to increased creativity, better socializing, and a deep sense of relaxation.
Further, the mouth-watering taste of sweet cherry with earthiness and skunky undertones give you the overall best experience of smoking weed.
Moreover, while growing this beauty, your hybrid plant will get ready to flower in just 7 to 9 weeks, making you harvest earlier till late September.
That is why Cherry Pie is one of the best hybrid marijuana strains of 2022 that every stoner keeps in his hybrid strains list.
Click Here And Buy Cherry Pie Strain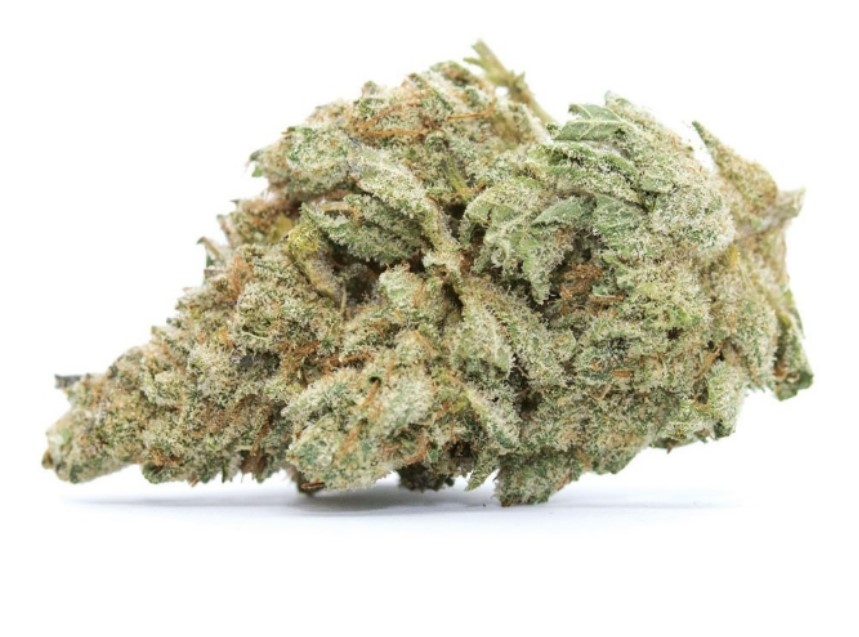 THC: Around 23%
Flavor: Fruity, spicy, savory, earthy
Effects: Energy, happiness, euphoria
White Widow is one of the most popular hybrid strains in the marijuana world. And most of the stoners already know this beauty.
The white resinous buds with spray frosty crystals make you fall in love with this potent strain.
With THC revolving around 23%, get ready to feel a highly energetic euphoria leading you to socialize better and focus on your work.
Additionally, White Widow gives you a taste of fruity skunk and earthy hints. And a very strong smell of skunk will fill up the air as you open up the jar of White Widow buds.
Medical patients use the potency of White Widow to relieve symptoms of anxiety, chronic pain, and depression.
Therefore, get yourself ready on an adventurous high journey with this one of the best hybrid weed strains.
Click Here And Buy White Widow Strain (Buy 10 Get 10 Free)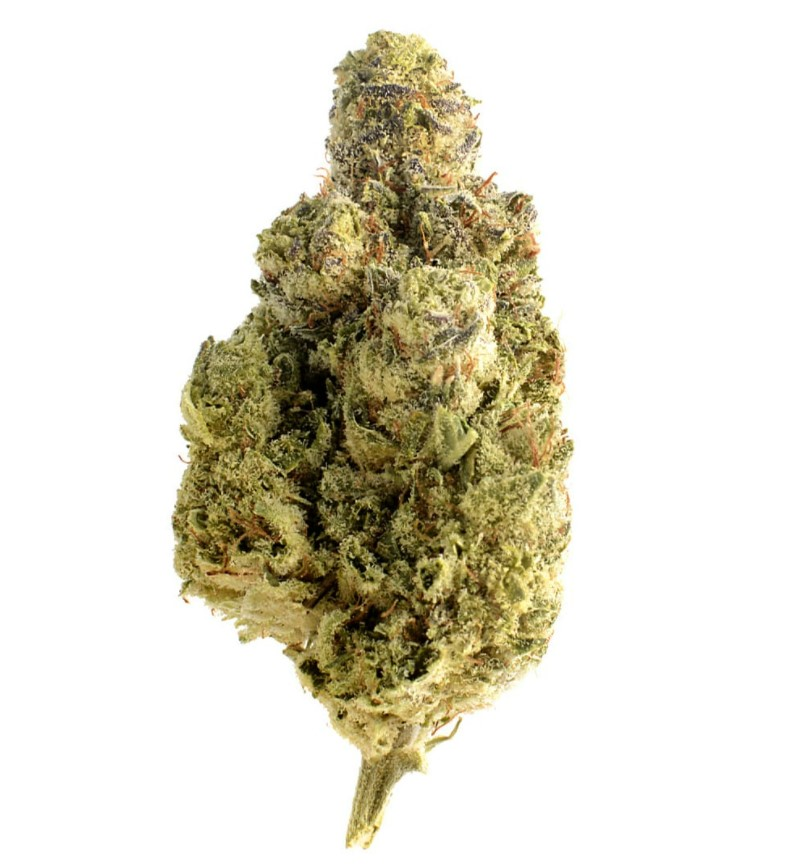 THC: Up to 26%
Flavor: Earthy, strawberry, lemon
Effects: High euphoria, giggly, happy
OG Kush is one of the highly potent Sativa dominant hybrids that can make you get the best out of the hybrid world.
This rugged beauty possesses up to 26% THC that can quickly give you an instant kick of euphoria, leading to feeling giggly, happy, and ultimately relaxed.
Saved for the later part of the day, OG Kush is a legendary marijuana strain mainly famous for its powerful effects.
Further, the flavor profile of this hybrid strain lies around the sweet and earthy side, with hints of lemon. Therefore, the overall smoking experience becomes remarkably better even if you've already exhausted other options in the market.
Further, this is one of those Sativa dominant hybrid strains that flourish in most climates rewarding every grower irrespective of skills in hand.
Expect near about 17 oz of weed per square meter indoors. However, this Sativa dominant hybrid can produce a heavenly yield in outdoor conditions as it gets more space to spread its branches.
Overall, if you are an experienced stoner looking for one of the strongest hybrid weed strains on the market, just pick OG Kush. You will be highly thankful to yourself later on.
Click Here And Buy OG Kush Strain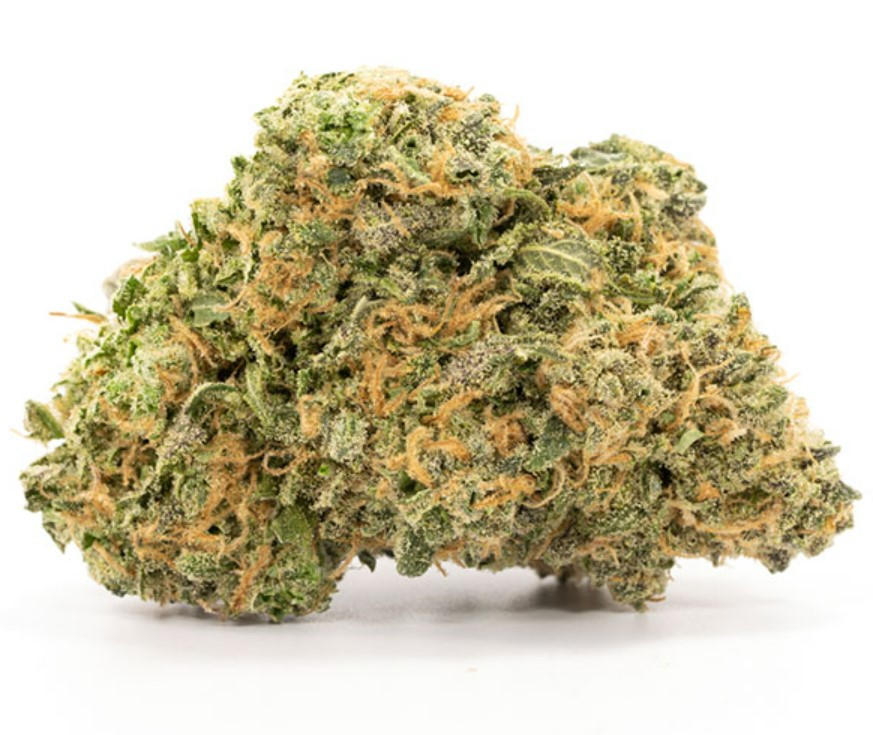 THC: 18%
Flavor: Berry, citrus, earthy
Effects: Creativity, energy, relaxation
Blue Dream is one of the fan-favorite marijuana strains produced by crossbreeding Blueberry with Haze.
It is one of the marijuana strains with a rich terpene profile to induce sharp, earthy, sandalwood, and crisp floral undertones.
There's no major hint of blueness or purple hues on the buds or overall appearance as per the name.
However, the strain possesses thick and dark green-hued frosty trichomes with orange pistils that enhance the overall look of the cannabis plant.
Also, Blue Dream has inherited the characters of its parent plants and, therefore, get yourself ready to feel the deep sensations of pure hybrid weed with every smoke session.
With around 18% THC, this potent strain induces energizing euphoria that leads to feeling uplifted to do some creative artwork.
Also, amateur and pro-stoners love this weed because it works as a daytime strain that gives an instant kick of euphoria to work anytime.
Click Here And Buy Blue Dream Strain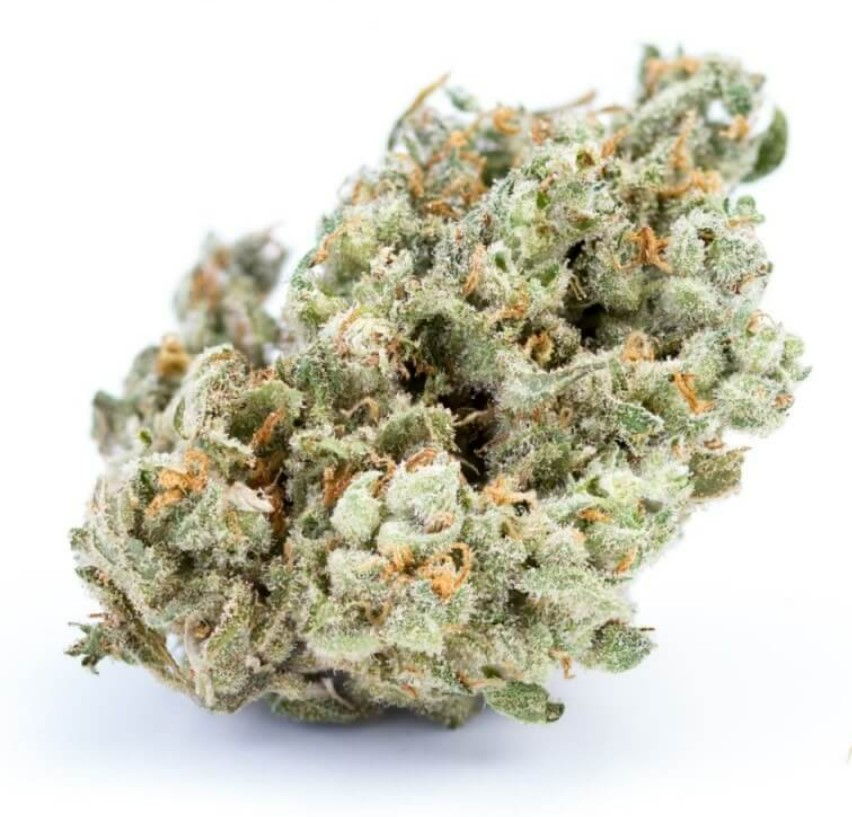 THC: 18% to 21%
Flavor: Skunk, pine, and citrus
Effects: Energetic, uplifted, and happy
Named after one of the famous marijuana activists, Jack Herer, it is one of the most popular strains since its emergence in the mid-90s.
The strain was produced by crossbreeding Northern Lights #5 and Shiva Skunk, producing both physical and mental highs with unique terpenes.
That also led this hybrid beauty to produce a different flavor profile from taste-specific strains along with better euphoria.
However, people mostly use this weed for treating medicinal symptoms of depression, anxiety, and stress. However, recreational users pick Jack Herer for mind-elevating effects that give a kick to get the work done.
Moreover, growers find this one of the popular hybrid strains to grow in the Mediterranean climate condition as it quickly thrives there within just 50-60 days of flowering time.
Overall, puffing this cannabis strain gives you an instant high with taste-bud cherishing flavor.
Therefore, whether you are a newbie or expert, this popular strain will not fade away from the stoners anytime soon.
Instead, it remains one of the classic hybrid strains to smoke anytime, anywhere.
Click Here and Buy Jack Herer Strain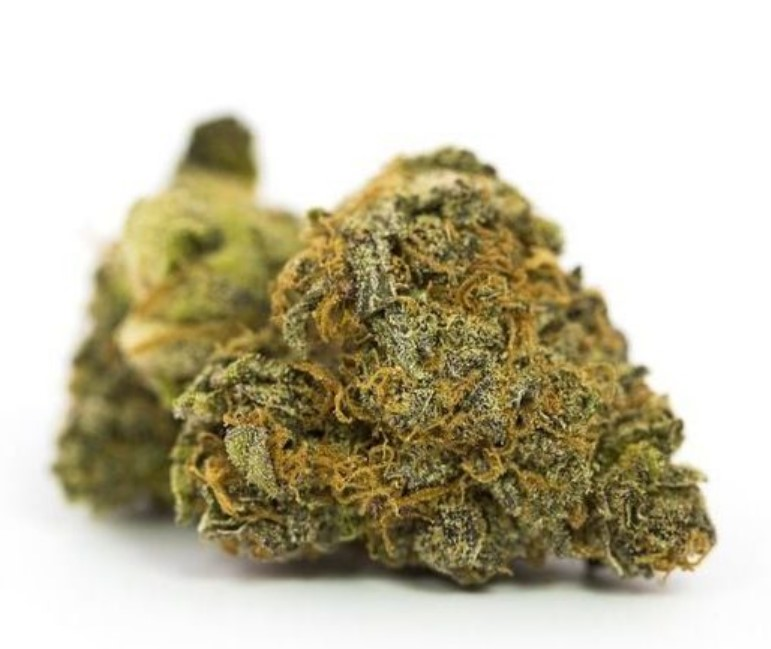 THC: 25%
Flavor: Diesel, earthy, pine
Effects: Body high, sleep, sedation
Gorilla Glue or GG#4 is one of the most potent cannabis strains experienced stoners always keep in their stash.
To level up your puffing level, get marijuana seeds of Gorilla Glue and get to know the real power of weed.
With around 25% THC cannabinoid, Gorilla Glue is one of my favorite potent weeds among two main marijuana strains known for its potency: OG Kush and GG#4.
No doubt, this weed is not for novices and is made for experienced stoners to level up their game.
As you will puff a joint of GG#4, you will surrender yourself to the fast-acting and body-numbing high capable of making you glued to your couch.
However, if you can tolerate its high, it will surely be one of the best experiences with the Gorilla Glue hybrid strain. Thanks to sky-level THC.
Moreover, the terpenes are dedicated to the earthy, skunky, and diesel-like aroma side, enhancing your puffing experience.
Additionally, growing Gorilla Glue is a moderately easy strain to cultivate and easily thrives indoors and outdoors.
This hybrid marijuana strain can make buds rain within just 59 to 63 days of the flowering period if grown well.
Click Here And Buy Gorilla Glue Strain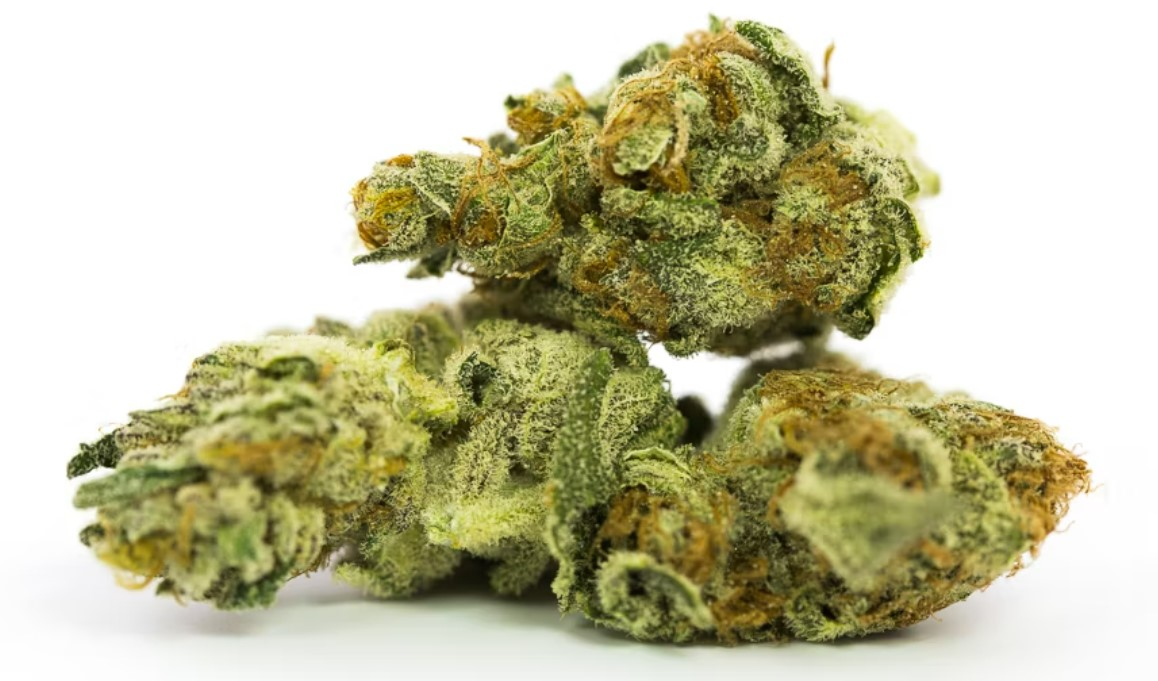 THC: Up to 26%
Flavor: Sweet, fruity
Effects: Head buzz, cerebral
Have sleeping issues?
Puff a bowl of Strawberry Banana and fall asleep with a slow head buzz that relives and calms you instantly.
Strawberry Banana is one of the Indica dominant strains with a perfect taste of sweet and fruity mix (as you might have guessed from the name).
However, the catch of smoking this weed is it's slow cerebral high that relaxes you while making all of your worries fade away.
That is why it is one of the best Indica dominant hybrid strains for nighttime use.
Click Here And Buy Sour Diesel Strain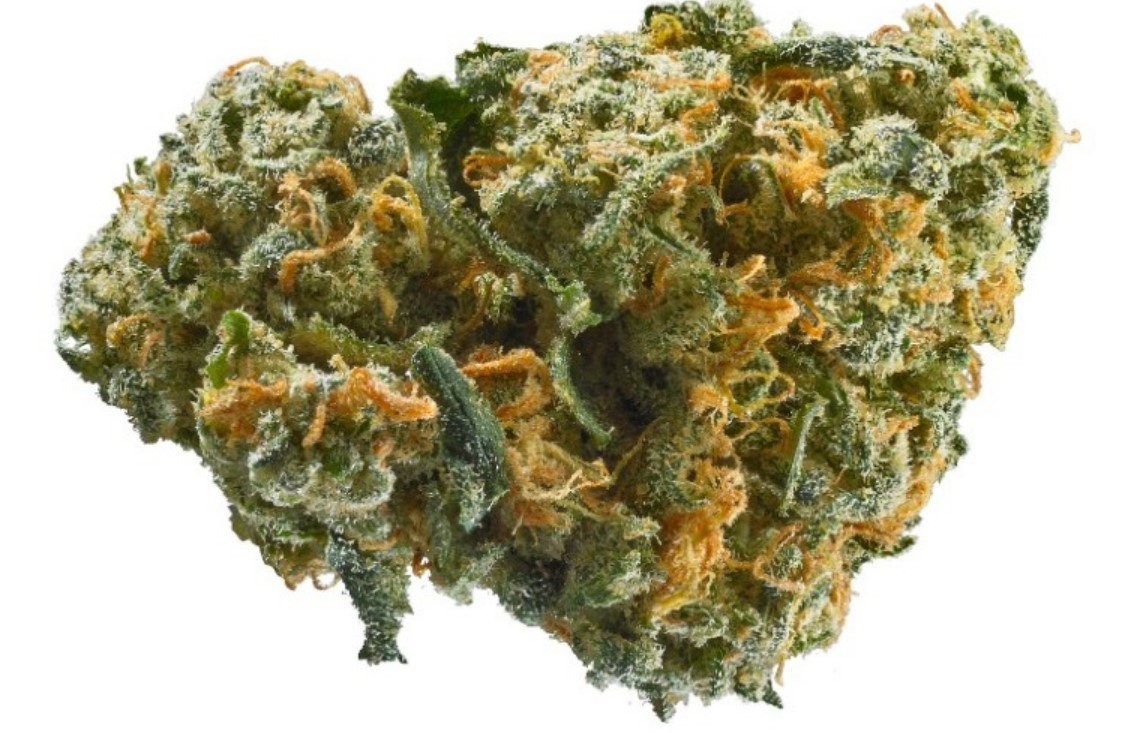 THC: 20%
Flavor: Sweet, floral, spicy
Effects: Relaxed, euphoria
Make yourself lucky to have one of the legendary and best hybrid strains of the cannabis world.
From coming into the market for the first time in the late 90s, Ak-47 remains a classic sativa dominant hybrid strain among stoners.
Whiffing this weed leaves your body in a deep sensation of alertness, focus, and creativity, while you get complete relaxation at the end of everything.
This one of the best hybrid weeds gets you into several hours buzzing ride which you will love the most. People even use the potency of Ak-47 to tackle chronic pain, insomnia, and stress.
However, it is not one of the strongest hybrid weed strains out there, but it is a go-to strain that can bring you an instant high to get you over something.
Stoners who came into the weed world either have already tasted this bud or aren't stoners yet! Go and get this weed to make yourself count in.
Click Here And Buy AK-47 Strain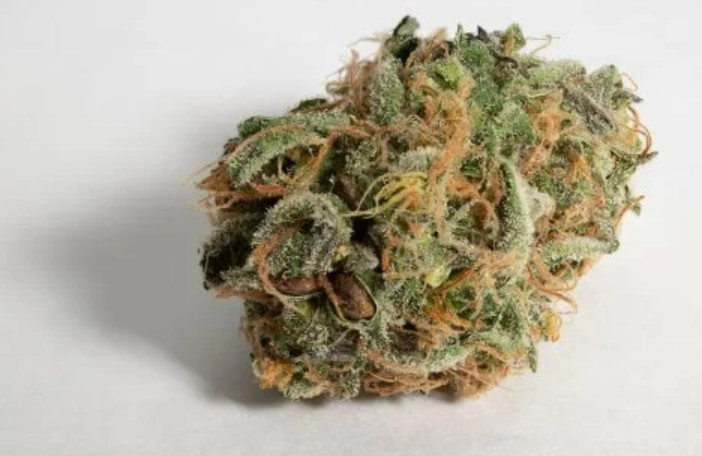 THC: Around 18%
Flavor: Pungent, diesel-like
Effects: Potent euphoria
The origin of this potent strain remains mysterious. However, its effects aren't hidden from the world.
With the solid and heavy body high with cerebral hits, you are sure to love Chemdawg once you smoke, just like me.
Chemdawg comes under one of the best hybrid marijuana strains for producing legendary OG Kush and Sour Diesel strains.
It is perfect for those newbies who want to level up their smoking game.
Click Here And Buy Chemdawg Strain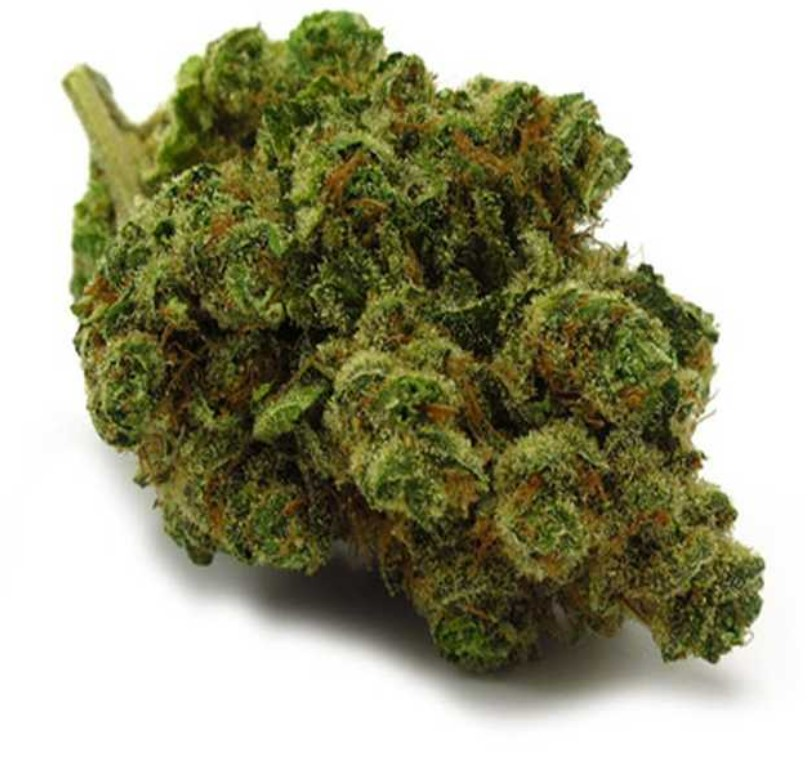 THC: Around 26%
Flavor: Tropical, sweet, citrus
Effects: Happy, euphoric, relaxed
Chiquita Banana is the offspring of OG Kush and Banana. This hybrid weed is relatively new but has potent effects to deliver.
Adventurous stoners finding out some unique strains to puff this weekend must pick this weed as it gives you a tantalizing taste of blended sweet and citrusy fruit. At the same time, its intense euphoria remains cherry on top.
Click Here And Buy Chiquita Banana Strain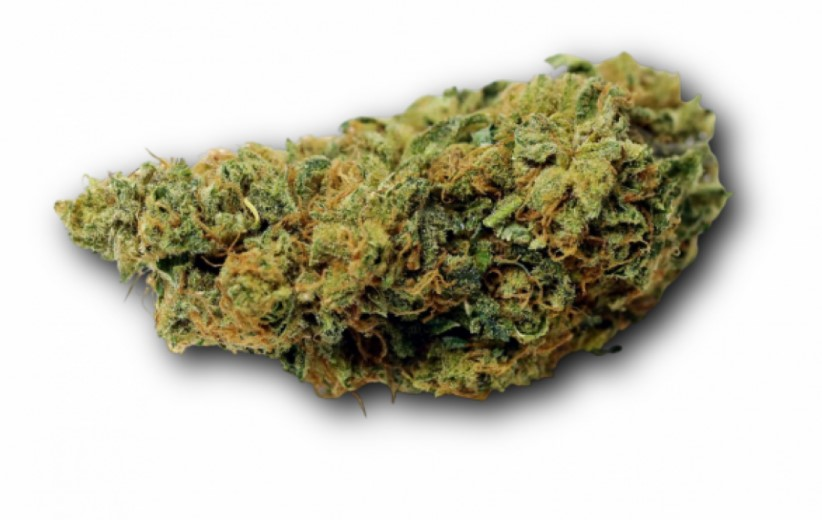 THC: 4%
CBD: 9%
Flavor: Woody, earthy, pine
Effects: Powerfully relaxing and uplifting
Cannatonic is the best pick for medical patients. It has high CBD levels to induce medical benefits.
Though you also get a slight trace of THC, which doesn't make that much impact comparatively THC-enriched strains.
If you are a medical patient looking out for an ideal strain to start, just pick Cannatonic right now.
Click Here And Buy Cannatonic Strain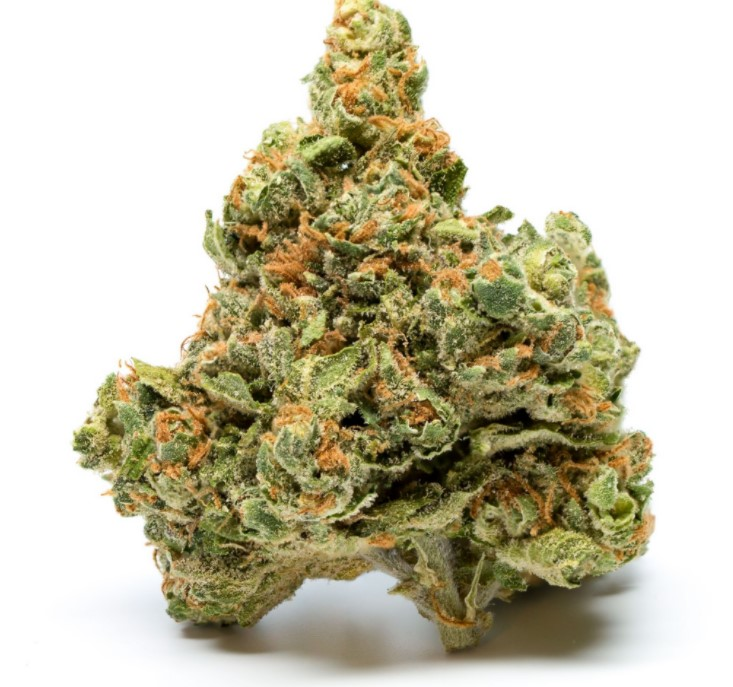 THC: Around 25%
Flavor: Spicy, herbal, savory
Effects: Sedating, relaxing, sleepy
Skywalker OG is a cross between Skywalker and OG Kush, delivering one of the legendary combinations to produce one of the best hybrid marijuana strains.
This underrated weed has classic herbal and spicy undertones with an intense aroma that fills up space instantly you open up the jar.
Get yourself indulged in a deep sense of sedating and relaxing high that makes you feel better from anxiety symptoms and lack of appetite.
Click Here And Buy Skywalker OG Strain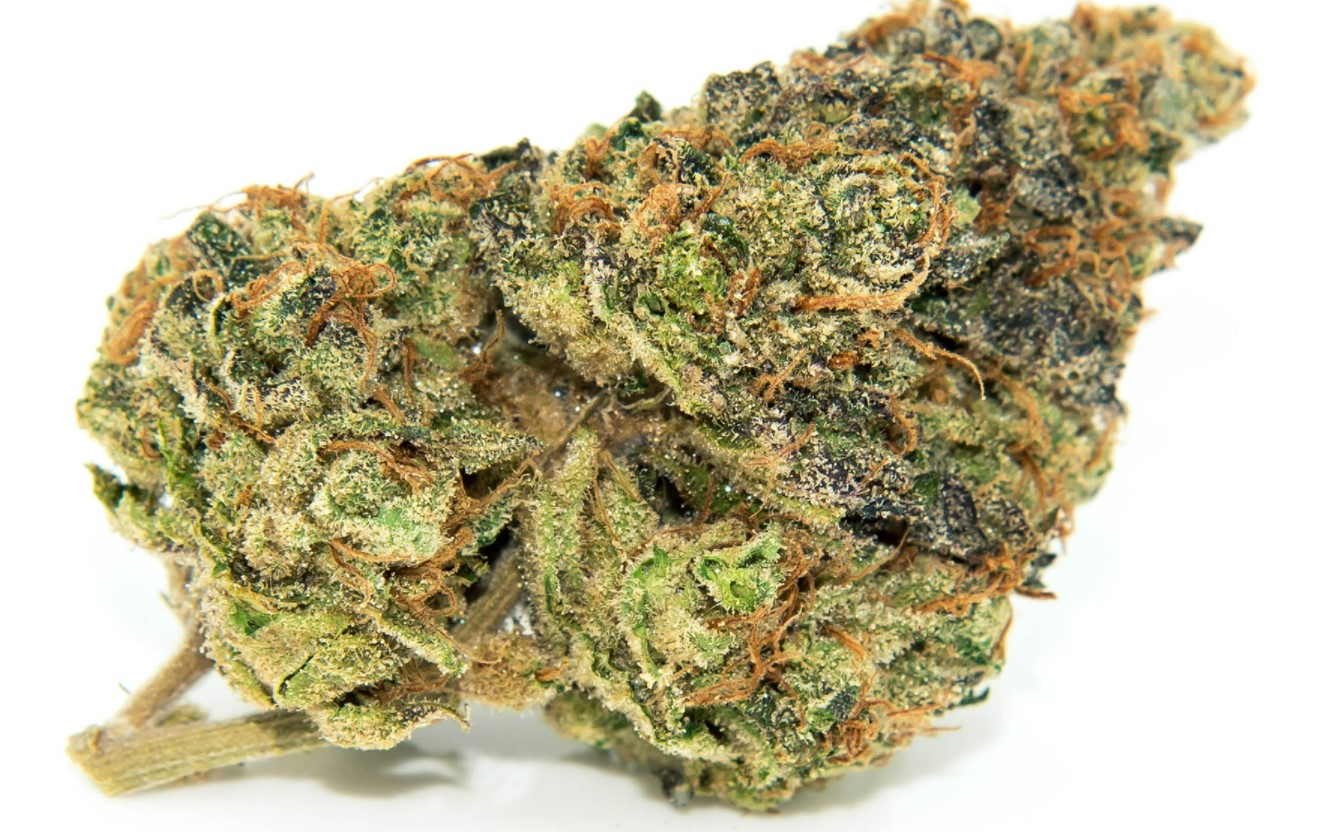 THC: Around 16%
Flavor: Sweet and earthy
Effects: Relaxed and happy
With a perfect lineage to Indica and Sativa genetics, Gelato remains one of the best hybrid strains to get a sweet strain.
Average THC is enough to make anyone feel uplifted and euphorically high.
Expect a sweet, earthy, and creamy flavor profile while smoking Gelato. Medical patients love the perfectly balanced THC content to relieve pain, stress, and fatigue symptoms.
Click Here And Buy Gelato Strain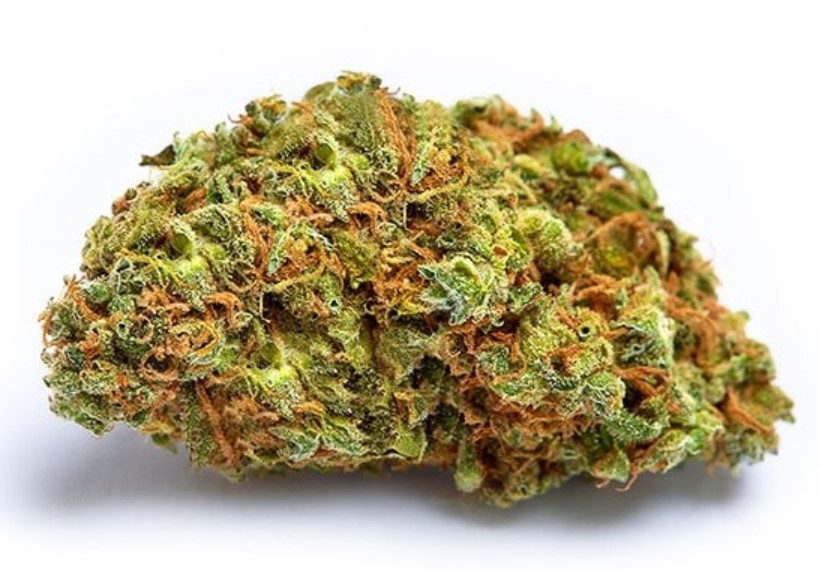 THC: 20% to 23%
Flavor: Fruity
Effects: Calming, relaxing, and happy
There are few options available when Indica lovers look for Indica dominant hybrid strains in the market. However, fortunately, you have got this time – Zkittlez.
It is one of those hybrid marijuana strains that fetches Indica traits. However, you get the best of both worlds.
Cultivating this weed strain allows you to fit the plants indoors perfectly, something like Indica plants (as they are relatively short to Sativa plants).
However, Zkittlez ideally thrives outdoor to reward you with heavenly yields.
Smoking Zkittlez can lead to calming high, making it a strain to smoke daytime to stay productive at work.
Get ready to thank yourself every time with every puff of Zkittlez because this Indica dominant hybrid strain is the all-time best hybrid weed.
No doubt why it has won 1st place in Emerald Cup in 2016 and got into various Cannabis Cup awards.
Click Here And Buy Zkittlez Strain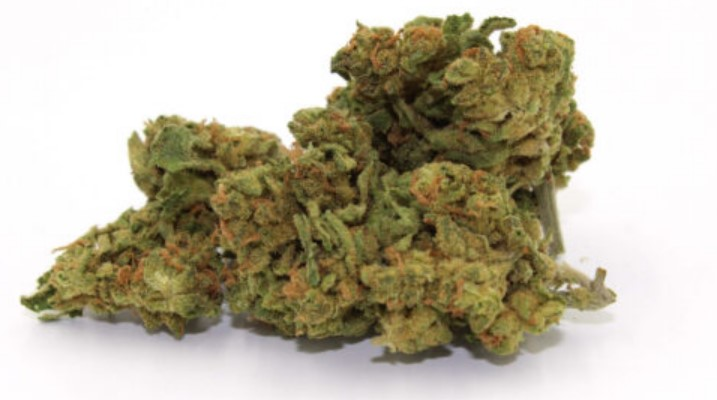 THC: 15% to 20% (Expected)
Flavor: Fuel, lemon, pine
Effects: Heavy high, relaxed
Relatively new but one of the must-try weed strains by the Humboldt Seed Organization.
It results from the cross between Blue Dream and Three Kings (Headband x Sour Diesel x OG Kush).
Expect a fuel, lemony, and pine undertones with a fruity aroma. The high can be slightly heavy as you get into it.
For stoners regularly experimenting and trying out new hybrid marijuana strains, Three Blue Kings surely deserves a one-time hit.
Click Here And Buy Three Blue Kings Strain
Apple Fritter – Unique Hybrid Strain To Smoke Every Day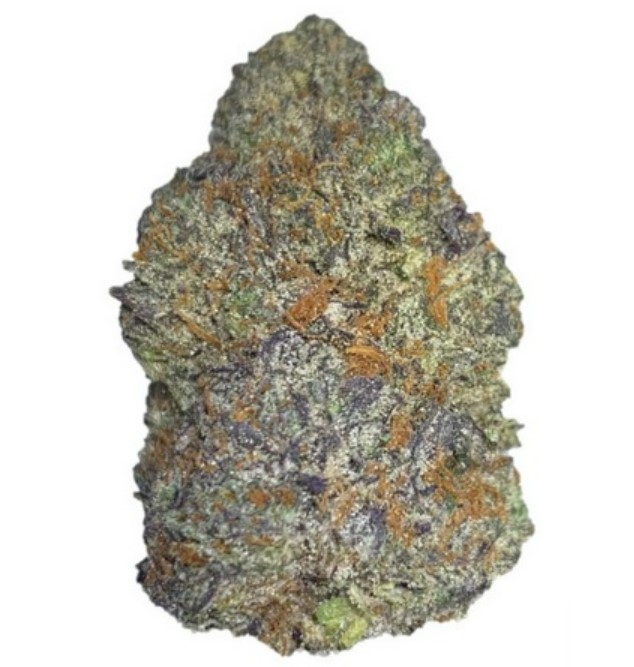 THC: Up to 25%
Flavor: Earthy and sweet
Effects: Euphoric, happy, relaxed
Cannabis growers searching for a perfect hybrid strain will love Apple Fritter because this hybrid strain possesses the perfect genetic lineage toward Indica and Sativa to make superior hybrid genetics.
Apple Fritter fetches up to 25% THC content to come under the list of potent weeds. Therefore, the effects are relatively intense, quick, and fantastic.
As you puff this weed, you get an instant rush of dopamine production in your body, making you feel on cloud nine.
Therefore, this weed can also relieve the anxious thoughts in your mind, burst the stress, and make you feel better from pain as well.
Further, as you grow Apple Fritter, it will show results around 7 to 10 weeks, depending upon growing conditions.
You can expect a better yield from each marijuana plant from this strain, whether growing this hybrid strain indoors or outdoors.
Click Here And Buy Apple Fritter Strain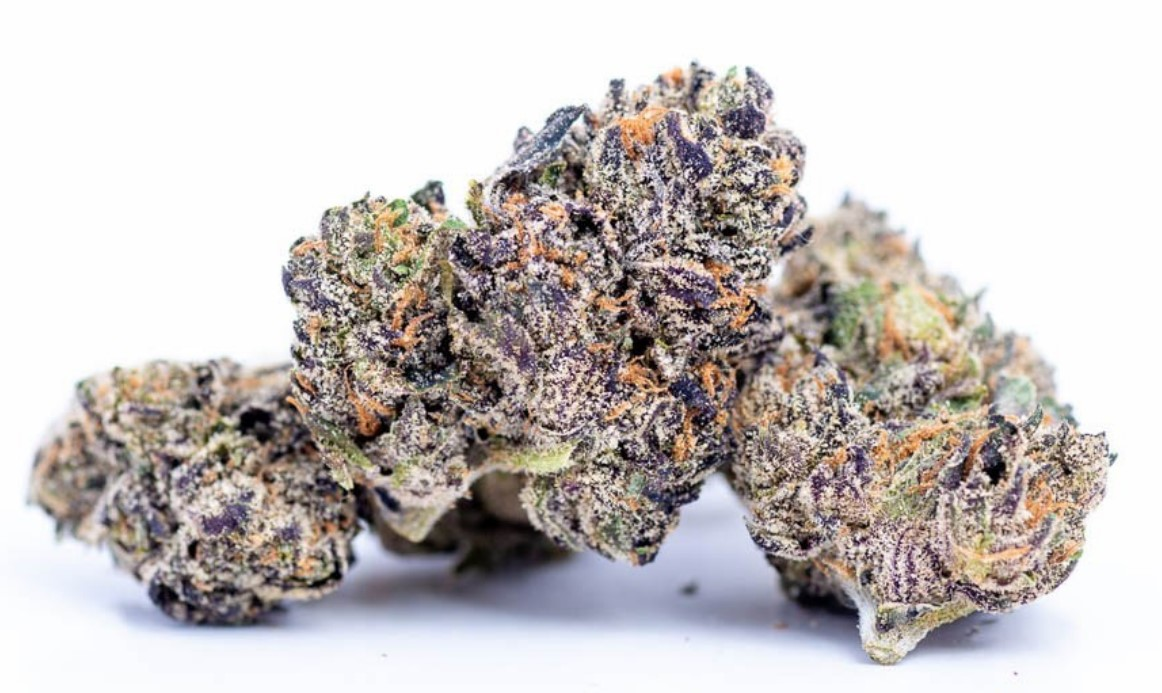 THC: Around 20%
Flavor: Sweet candy-like and fruity
Effects: Euphoric and uplifting effects
If you have ever dreamt of going back to your child's version of buying candies from the shop, then Runtz can help you get nostalgia.
The smooth, creamy smoke and candy-like flavor profile give you the perfect taste that your mouth will crave again and again.
Also, with every smoke session, you will feel an uplifting and euphoric high that will make you feel better from stress, anxiety, and fatigue.
Therefore, Runtz is an ideal combination of potency and taste that gives wholesome pleasure with every smoke.
Further, growers will find this strain ideal for growing indoors or outdoors. Thanks to its adaptable genetics.
However, the outdoor growth will be much better of this hybrid strain in an ideal climate resulting in heavy yields (more than 600g). However, this hybrid weed can perform better even in indoor spaces.
All in all, you will love Runtz because of its uplifting high, better yield, and a cherishing candy-like flavor profile that makes it one of the unique strains among stoners.
Click Here And Buy Runtz Strain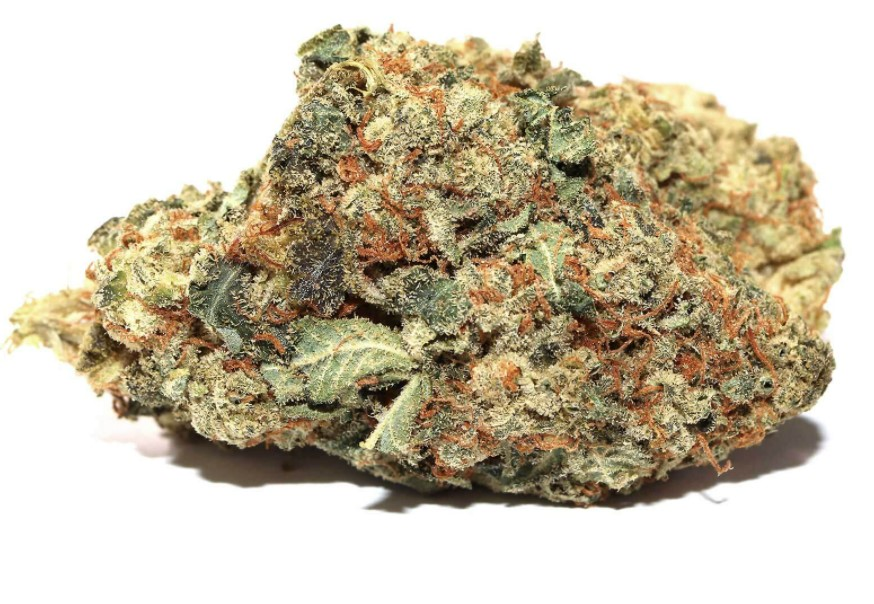 THC: 0.85%
CBD: 20%
Flavor: Sweet, citrusy
Effects: Medical benefits include relieving symptoms of insomnia, anxiety, pain, epilepsy
ACDC is one of the phenotypes of CBD dominant strain – Cannatonic.
It is one of the best hybrid marijuana strains in the market for medical patients because it contains little to no intoxicating effects. That means no fear of getting stuck at a place.
Further, it relieves various medical symptoms, including the adverse effects of chemotherapy. And that is why ACDC is one of the best hybrid weed strains that medical patients can find in the weed world.
The flavor profile of ACDC aligns to the sweet side, giving some citrusy juice-like hints. ACDC is recommended to those who are seeking medicinal help from weed.
Click Here And Buy ACDC Strain
Peanut Butter Breath – A Must Have Hybrid
THC: Around 20%
Flavor: Nutty, earthy, woody
Effects: Chill, relax, and happy
Bred initially by ThugPug Genetics, Peanut Butter Breath is one of the best hybrid marijuana strains of 2022.
With around 20% THC and a unique nutty flavor profile, Peanut Butter Breath makes you dive deep into the pleasure ocean with an instant euphoric kick and mouth-watering taste.
Within a few puffs, you will realize you have inhaled something very delicious and powerful weed. You will rush with dopamine making you happy, chill, and relaxed.
Therefore, you can save this hybrid for later days when you get off from a tiring office day.
Further, Peanut Butter Breath is one of the hybrid weed strains which easily thrives in most climate conditions. Flowering time ranges from 60 to 70 days and results in heavy yield.
Even I've tried this beauty on my regular days, and I've been stunned with its high. It's so soothing and instant that it made me fall in love with this hybrid, and now, I mostly keep this in my stash for frequent bong sessions.
Try this weed out if you want to get some thrill and ultimately chill. You can also prefer using it for medicinal purposes to alleviate symptoms of chronic pain, insomnia, and loss of appetite.
Click Here And Buy Peanut Butter Breath Strain
Frequently Asked Questions:
What are the three best sativa hybrid strains?
The best Sativa dominant hybrid strains are Sour Diesel, Blue Dream, and Jack Herer.
Why are hybrid strains the best?
In short, you get the "best of both worlds" because, in hybrid strains, you get perfectly balanced genetics to produce specific tastes and effects.
What are the most potent hybrid weed strains?
The most potent hybrid weed strains are OG Kush, Skywalker OG, and Sour Diesel.
Buy Best Hybrid Strains: Final Words
Till here, you have got your hands on the top 22 best hybrid marijuana strains of 2022 with this definitive guide.
Whether you are a beginner or pro-stoner, you will find all-type of hybrid strains according to your need here. Hopefully, now you will have a better collection of hybrid strains in your stash.
However, if you are still confused as a beginner, then you can get your hands on Skunk #1 or Sour Diesel strain to start.
Read also, Best Marijuana Strains For Female Arousal.